Forskning om källkritik har visat att det bästa sättet för att avgöra om en nyhet går att lita på eller ej, är att arbeta med samma metod som professionella faktagranskare. Det är detta arbetssätt som Nyhetsvärderaren lär ut.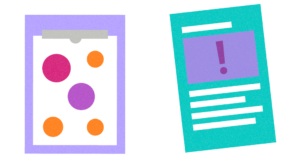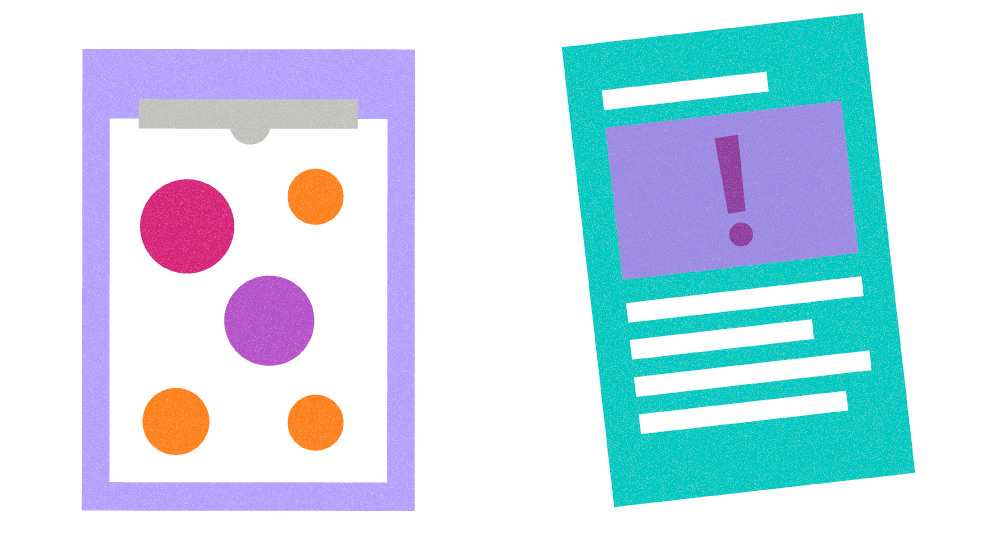 Nyhetsvärderaren har utvecklats av forskare från Uppsala universitet, utvecklare och formgivare på forskningsinstitutet RISE Research Institutes of Sweden, och kommunikationsexperter på ideella föreningen Vetenskap & Allmänhet. Ett stort antal lärare och elever i svenska grund- och gymnasieskolor har också bidragit till utvecklingen genom att testa och använda verktyget i flera omgångar.
Projektet inleddes 2017 som ett massexperiment under vetenskapsfestivalen ForskarFredag. Då hjälpte över 5 000 elever till att testa verktyget genom att använda det för att granska nyheter i sina egna digitala kanaler. Inför valet 2018 genomfördes Nyhetsvärderaren Valspecial, där elever hjälpte till att undersöka vilka politiska nyheter som fanns i deras flöden, och hur hur trovärdiga dessa var. Under 2019 användes verktyget på samma sätt i danska skolor, inför det danska valet, i samarbete med organisationen Videnskab.dk. 
Under åren 2017–2021 undersökte forskarna både vilka slags nyheter som ungdomar hittar i sina flöden, och hur man på bästa vis kan hjälpa dem att bli bättre på digital källkritik. Nyhetsvärderarens verktyg anpassades och testades ett flertal gånger under denna period, innan forskarna kom fram till en version som hade bevisad effekt på användarens källkritiska förmåga. Våren 2021 lanserades den färdiga versionen av verktyget, som är gratis att använda för skolor och allmänheten. 
Projektet är finansierat av Vinnova och Uppsala universitet.
---
Nedan finns en förteckning över rapporter och vetenskapliga artiklar om Nyhetsvärderaren:
Rapporter
Vetenskapliga artiklar granskade med peer-review
Axelsson, C-A.W., Guath, M., Nygren, T. (2021). Learning How to Separate Fake From Real News: Scalable Digital Tutorials Promoting Students' Civic Online Reasoning.

Future Internet. 2021; 13(3):60. https://doi.org/10.3390/fi13030060
 

(2021).

 

Students Evaluating and Corroborating Digital News.

 Scandinavian Journal of Educational Research.

DOI: 

10.1080/00313831.2021.1897876
Nygren, T., Folkeryd, J., Liberg, C., & Guath, M. (2020). Hur motiverar gymnasieelever sina bedömningar av trovärdiga och vilseledande digitala nyheter? Nordidactica: Journal of Humanities and Social Science Education(2020:2)

Nygren, T., Brounéus, F., & Svensson, G. (2019). Diversity and credibility in young people's news feeds: A foundation for teaching and learning citizenship in a digital era. Journal of Social Science Education. 18(2): 87-109.

Nygren, T., & Guath, M. (2019). Swedish teenagers' problems and abilities to determine digital news credibility. Nordicom Review 40 (2019) 1, pp. 23-42. doi: 10.2478/nor-2019-0002.
Tryckta böcker, bokkapitel och konferensbidrag
Nygren, T. (2019). Fakta, fejk och fiktion: Källkritik, ämnesdidaktik och digital kompetens. Natur & Kultur, 2019.

Nygren ,T. & Brounéus, F. (2018) The News Evaluator. Evidence-based innovations to promote digital civic literacy. In Y. Andersson, U. Dalquist & J. Ohlsson (Eds.), Youth and News in a Digital Media Environment (pp. 19-28): Nordicom.

Nygren, T. & Guath, M. (2018). Mixed Digital Messages: The ability to determine news credibility among Swedish teenagers. Paper presented at the Cognition and Exploratory Learning in the Digital Age (CELDA 2018), 21-23 October 2018, Budapest, Hungary

Nygren, T. (2018). Digital källkritik i nyhetsflöden och undervisning [Digital critical thinking in news feeds and education]. Bidrag presenterat vid konferensen Medie-och informationskunnighet (MIK) i den digitala tidsåldern, Stockholm, Sweden.

Nygren, T. & Brounéus, F. (2017) Unmasking Fake News: Thousands of pupils navigating news feeds to support science. The Learning Teacher Magazine.